Lifting lightweight laptops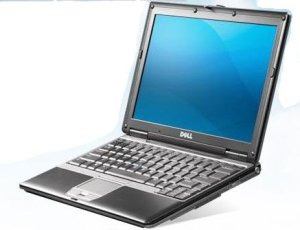 I just won a bid on an awesome ultra-mobile slick Dell laptop!
Yahoo!!! I got this featherlight, ultra thin and very powerful notebook from Ebay.
It is only 1.36kg in weight. It is only an inch thick. It's got a 12.1 inches display.
I can't wait to entirely wipe out all the load of crappy proprietary software that comes preloaded on Dell machines and install my operating system of choice!
I'll let you guys know how well Debian Etch installs on it. I am excited about trying out the new integrate Intel graphics card. Intel recently open-sourced the entire codebase for the accelerated driver, and I am really curious to see how well Compiz fares with it.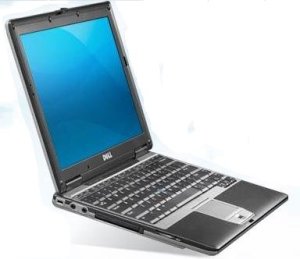 I am so eager to get my hands on my new Dell Latitude D420! Oh, did I not mention it is a brand new, boxed laptop I won? Yeah, man!
I tried bidding on a similar item yesterday, but I was outbid at the very last moment. That other D420 was also new, but it came with a DVD reader and CDRW. This one comes with a DVD-RW and a CDRW. Not sure I need the DVD-RW... I had one for over 3 years on this laptop I am using, and I never actually burnt a DVD. If I need to store something or back it up, I just ftp it to a public server on the Internet or commit it to a CVS or SVN repository (ahem, no really :-) ).
It also comes with an external floppy drive. That's not to say that I'll ever use that infernal thing. The floppy drive will go on sale on Ebay right the minute I get it. I can't see why anyone in their right mind would want to use it, but if someone is unlikely enough to actually have a need for it, rejoice! It will be on sale the very minute it is delivered to me. And hopefully I'll get a few dozen bucks from it.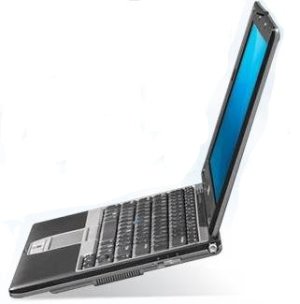 Right, time to post the technical details:
Intel Centrino Core Duo U2500 1.2GHz CPU with 2MB L2 Cache
1GB DDR2-533MHz RAM
60GB 4200RPM SATA HDD With 2MB Cache
External DVD-RW Drive
Swappable External Floppy Disk
Widescreen 12.1" WXGA LCD TFT Display (1280x800)
Integrated Intel 945GMS Graphics Card (up to 244MB shared)
Integrated Wireless LAN/WiFi
Integrated Bluetooth Device
Integrated SD Memory Card Reader
Internal 56k Modem
Integrated 10/100 Fast Ethernet Network Card
Integrated Sigma Tel Audio Card
2x USB Ports
1x FireWire Port
1x PCMCIA Port
1x VGA Port
1x TV-Out/S-Video Port