Weekly veggie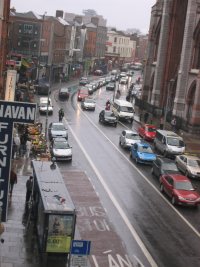 I went to the markets in Thomas Street today.
The market is on every Saturday and it is right on our doorstep.
It is my trusted and reliable source of vegetables and fruit. Gotta have my tomatoes... can't do without!
One thing I love about this market is that I can find better quality fruit and vegs than I can get in supermarkets.
It is one of those things that makes me realize how convenient our apartment is, right near the centre of town, well serviced and close to many amenities.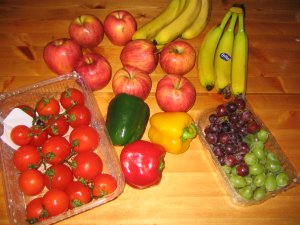 I have become a regular customer of one of the ladies at the stalls. Since I am a regular, I get discount prices.
Look what I got today for just 6 euro!
Now that's good value for money.